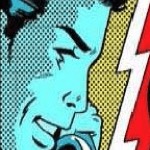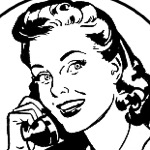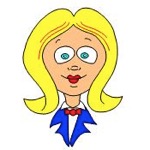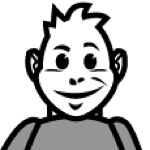 Alice and Bob are the world's most famous cryptographic couple. Since their invention in 1978, they have at once been called "inseparable," and have been the subject of numerous divorces, travels, and torments. In the ensuing years, other characters have joined their cryptographic family. There's Eve, the passive and submissive eavesdropper, Mallory the malcontent, and Trent, trusted by all, just to name a few.
While Alice, Bob, and their extended family were originally used to explain how public key cryptography works in academic literature, they have since become widely used across science and engineering domains. Their influence continues to grow outside of academia as well: Alice and Bob are now a part of geek lore, and therefore subject to narratives and visual depictions that are a mix of pedagogical, humorous, and an implicit reflection of the sexist and heteronormative environment in which they were born. Therefore, Alice and Bob are more than the world's most famous cryptographic couple, they are a prism through which to view broader digital culture.
This website details the major events in the lives of Alice and Bob, from their birth in 1978 to their ubiquity today. It also serves as a public, multimedia companion to future academic research. The website is still under development.
Synopsis and Summary
Alice and Bob are fictional symbolic characters originally invented to make research in cryptology easier to understand. In a now-famous 1978 paper by Ron Rivest, Adi Shamir, and Leonard Adleman, "A method for obtaining digital signatures and public-key cryptosystems," they wrote, "For our scenarios we suppose that A and B (also known as Alice and Bob) are two users of a public-key cryptosystem." In that instant, Alice and Bob were invented.
That Alice is presumed a woman and Bob presumed a man also aid in their use, since (in English), gendered pronouns enable easy reference ("he said, she said"). While Rivest, Shamir, and Adleman likely never intended their work to frame an otherwise abstract concept of cryptology in gendered terms, other people adapted their birth and soon added to the life of Alice in Bob, in predictable, culturally-specific ways.
The following timeline indicates the major events in the history of Alice and Bob. It starts with the context in which they were invented—eight years after public key cryptography was invented (in secret at the GCHQ), and two years after Diffie and Hellman re-invented public key cryptography in the public sphere. Within a few years, references to Alice and Bob—often in the opening sentence to an academic article—were de rigor for academic cryptology research. Alice and Bob were soon ubiquitous elements of cryptology and cybersecurity.
In this history, women tend to be either absent or objects. The absence of women is both a reflection of the systematic bias of society and historians, and also, in recent years, a real gap in the employment of women in computing fields. In the earlier history, women were key to the development of computing, and especially cryptology. Since about the 1970s, however, women were increasingly pushed out of the computer and cybersecurity industry. In cybersecurity, this trend has increased in recent years.
Moreover, women have a long history of being depicted as technical objects (see also Brahnam, Karanikas, and Weaver, 2011). Ivan Sutherland depicted a "winking girl" using the Sketchpad software he developed at MIT for in his 1963 PhD dissertation. Lawrence Roberts used an image of an unnamed woman from Playboy magazine for his academic article on image processing. A decade later, Alexander Sawchuk and his (male) researchers at the University of Southern California used another image from Playboy magazine to demonstrate image processing. This latter image, of Lena Sjööblom posed among toys and engaging in a game of dress-up, has since become the standard test image for image compression and processing software. And finally, the first "Photoshopped" image was of a topless woman on a beach—Jennifer, the software developer John Knoll's then-girlfriend.
During this time, Alice and Bob also became key characters to political events beyond their academic lives. For example, the "crypto wars" of the early 1990s played out between privacy advocates looking to encryption for personal privacy, and an American intelligence community worried that unmitigated encryption would prevent lawful access.
Soon, mentions of Alice and Bob could be found in a wide range of fields—from game theory, to quantum cryptography, to physics, and economics, and so on. As other characters were added, they too were given typical definitions, personalities, and life stories.
Academic research on cryptology soon became a standard part of computer science and engineering curricula, and so university faculty also needed to portray Alice and Bob in a classroom setting. To do so, Alice and Bob were often personified in clip art for educational slideware.
With their ubiquity in the university, winking references in digital and popular culture soon emerged, which included jokes, t-shirts, music, and comics about their lives. Noting their importance, in cryptology research if not digital culture, the security company that created Alice and Bob, RSA Security, chose them as their theme for their 2011 annual security conference.
Read more...
Contact
Research by Quinn DuPont and Alana Cattapan. DuPont developed the website, and received institutional and financial support through a Rutgers Digital Studies Fellowship and UVic Electonic Textual Cultures Lab Open Knowledge Practicum. Corrections, suggestions, and responses warmly welcomed: